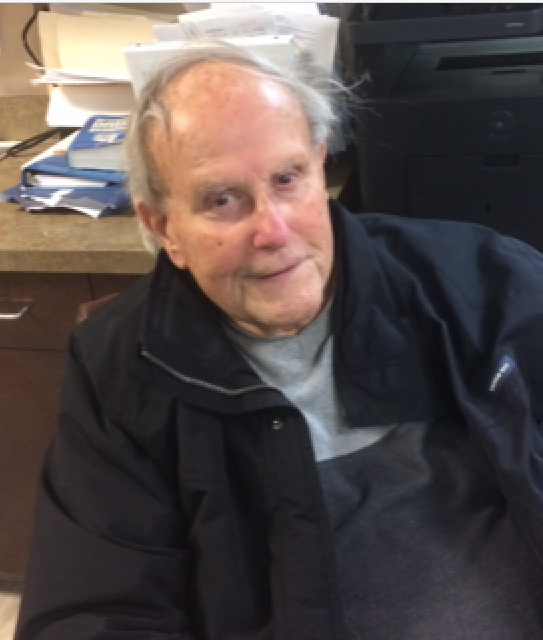 The passing of Village Health's long time night shift doctor, Thomas R. Borland, MD, has left a void in our practice and also our lives. Those of us who knew the Metro area ER legend agree that "TBâ€, as he was affectionately known, was more than just a journeyman emergency physician who'd been around for ages. He was an inspiration. His compassion for patients, staff and people in general, was at a level we would likely never achieve, but might strive to approach in some small way.
I recall first meeting Tom Borland when I was fresh out of residency at Macomb Hospital Center (now Ascension Macomb-Oakland) in Warren, Michigan back in 1989. He was born in Canada, later moved to Cleveland and had trained in internal medicine and ophthalmology. Upon hearing of the incredible hours he worked, I was convinced it was unsustainable. A veteran ER nurse had described his routine: every Sunday he starts his emergency department shift at 10:30 pm and works until 7:30 am. He then drives across town to Dearborn, where he sees his ophthalmology patients from 9a-6p. He comes home, eats dinner and catches a few hours of sleep before returning to the ER to start the 18 hours a day work cycle all over again. She told me he worked 25 shifts per month at Macomb and spent most of the remaining 5 or 6 days each month working a night shift at Troy Beaumont ER.
I remember telling the nurse "that's crazy. He won't be able to keep up that pace for long!†She chuckled knowingly, then replied "oh yeah? Well he's been doing it for the last twenty years!†Indeed, he would never ease up on that torrid clinical schedule and one day, years later, a young resident physician, having heard of TB's weekly grind, told me grimly "he's not going to last long working those hours!†As I thought back to the nurse 15 years earlier, I couldn't resist firing back: "oh yeah? Well he's been doing it for the last thirty-five years!â€
His almost non-existent sleep requirement dated back to his days in a MASH unit at China Beach in Viet Nam. Treating an endless stream of stricken soldiers provided near zero time for sleep. He also recalled being "scared all the time – you never knew when a rocket or mortar shell would come inâ€. When he returned Stateside he realized that the war had left him a partial insomniac. But he would put this double-edged trait to good use. He would be able to do the work of two men, which he did for the rest of his long and storied career, one that spans almost seven decades. I often told students that Dr. Borland was seeing patients when I had training wheels on my tricycle. And it was true.
No one keeps records of these things, but I used to tell TB that he'd probably seen more patients than any living US doctor. As a result, he could spot a congestive heart failure patient thirty feet away, while they were still out in triage. He didn't need to ask them a history or listen to their lungs. He'd seen so many over the years that he could just tell by looking at them.
As awe-inspiring as his work ethic and clinical prowess were, the most endearing feature of his personality and his life was a bottomless compassion for others. This started with patients, like the scruffy, homeless, alcoholic he once gave a ride "home†from the ER, only to find, after driving round and round a Warren neighborhood, that he really had no home. It extended to family, ex-wives, ex-girlfriends and their families, and to hospital staff, to whom he often gave money for things like down payments on dream homes, getting them out of financial jams or just for lunch money when they forgot their wallets.
Dr. Borland was always giving – and he gave in so many different ways. If you didn't have a place to stay, you could stay at his home until you did. Over the years he "lent†thousands he knew he might not get back (and often didn't). Once he was moved by the story of a disabled child, so he immediately set him up with the Make a Wish Foundation. He was a wise uncle and Dear Abby rolled into one, counseling and consoling countless troubled staffers in hospitals and clinics where he worked. They flocked to him for advice on their marriages or life's intractable problems. He had no children of his own, but he was like a father to many nurses, clerks and techs throughout Metro Detroit.
He had a special bond with a St. John-Macomb RN named Sunshine, who may have been the last known American nurse to wear the traditional nurse's headgear. An almost saintly figure herself, she died young of cancer and Dr. Borland agonized along with her right up to the end, once looking upwards and pleading angrily "why don't you just take her?â€
To those who knew him, Tom Borland was a "character†with a roguish charm and there are many funny stories that are being shared right now in social media posts from dozens of his friends and former co-workers. Once, when the police were looking for him regarding a missed court appearance for some minor infraction, the nurses at his ophthalmology clinic patched both his eyes and led him out as a patient right past the unsuspecting officers.
Then there was the time in the late eighties when he was approaching Macomb Hospital and he threw one of the cigarettes he secretly smoked out the window of his refurbished Cadillac. Unfortunately, the wind must have blown it back in through the rear driver's side window, into the backseat — where he always kept dozens of old Wall Street Journal newspapers! None the wiser, he parked the car and walked in to start his shift.
The next morning, a colleague arrived to relieve him and, after parking next to a burned-out hulk of a car with puddles of water around it (the fire department had been called!), he asked Dr. Borland whose car it was. He admitted it was his, stammered nervously and, with his trademark twinkle in the eye, blamed it on "some neighborhood vandals – they must have thrown a Molotov cocktailâ€.
More recently, a young PA at Village Health recounted taking over from his night shift one snowy morning, after which she happened to glance out at the back parking lot just in time to see Dr. Borland doing donuts with his car. He later had to sheepishly admit that, at eighty-something years old, he still liked to have a little childish fun.
As beloved as he was, he had his faults. Always at least 15-30 minutes late for his night shift, one night he was a full hour late. When yours truly got him on the phone, TB said he was going to be "a little lateâ€. I asked him whether he was at Hoover Road yet. He said "noâ€. I asked if he'd reached the interstate yet, he said "noâ€. Exasperated, I asked him "then, where the heck ARE you?†In his familiar, soft, gentle voice, he answered: "Clevelandâ€.
That signature voice was always soft, at times barely audible. We theorized that in order to work 16-hour days for decades he had learned to conserve every ounce of energy. Nothing was wasted, from his speech to the number of steps he took doing the slow "Borland Shuffle†around the ER. Even his infamous, illegible handwriting seemed to conserve energy – every sentence looked like a series of tiny ripples on the water. Each muted upstroke looked identical and only nurses who had worked with him for years could read "Borlandeseâ€.
Although his amazing stamina and ability to get by on little to no sleep (he averaged 2-3 hours per night for decades) was legendary, he occasionally got sleepy on the job. As the ER staff tell it, during one night shift many years ago, Dr. B lay on a gurney in the back hallway catching some z's, when the nurses could not get him to wake up for a cardiac arrest patient that had just been brought in. They were doing CPR and needed to administer various cardiac drugs, but he wasn't awake to give the order – and a doctor needed to be present. So, the always resourceful nurses solved the problem by wheeling the still sleeping doctor into the treatment area right next to the patient. Since he was technically "present†they were able to proceed with the cardiac arrest protocol. Moments later, an angry Dr. Borland awoke complaining "why didn't you tell me you had a patient?â€
Another "Borland moment†related to night shift grogginess was the time he was "listening†to a patient's heart with his stethoscope. He held the diaphragm to her chest – but the earpieces lay around his neck, not in his ears! A nurse spotted the problem and, stepping behind the patient, began gesticulating wildly to Dr. B to insert his ear buds. As the wide-eyed patient looked on, he calmly put them in his ears and continued listening to her heart as if nothing had happened.
He loved to have fun on the job, but could be as serious as a heart attack when he thought a patient's care was being compromised. Once he had called in an orthopedist to take a patient to surgery. But there was alcohol on his breath and he told him so. The prominent surgeon was indignant and brushed his concerns aside, saying "where's the patient? Let's get this case done.†In his low, steady voice, Dr. Borland stared him down and stated "Listen carefully. You are NOT taking my patient to the OR tonight. Got it?†He turned to the clerk and called in another surgeon.
These are just a few from my own collection of Borland Stories. Everyone who worked alongside him has their own. I've learned even more about the impact the man had at the rapidly-growing "Tommy Borland Memorial Fan Club†page on Facebook. What's amazing is the number of people from so many aspects of his life who have gone online to share their memories. Humble to the end, he didn't wish to have a funeral – too many people fussing over him — but his family plans to have a Celebration of Life memorial service. Many people are asking when and where it will be held. Some advice to the family: rent a very large hall, because it will be filled to capacity, and that's one of the greatest tributes a person can have at the end of their life. Everyone who knew Tom Borland was blessed. And many would just like to say "thank youâ€.
Trying to comprehend a world without my longtime friend and colleague has not been easy these last few days. But it helps to tell his story (and his stories) to others with hope that he might serve as an inspiration to young doctors and many others, in the medical field and beyond.
Godspeed, Tommy B.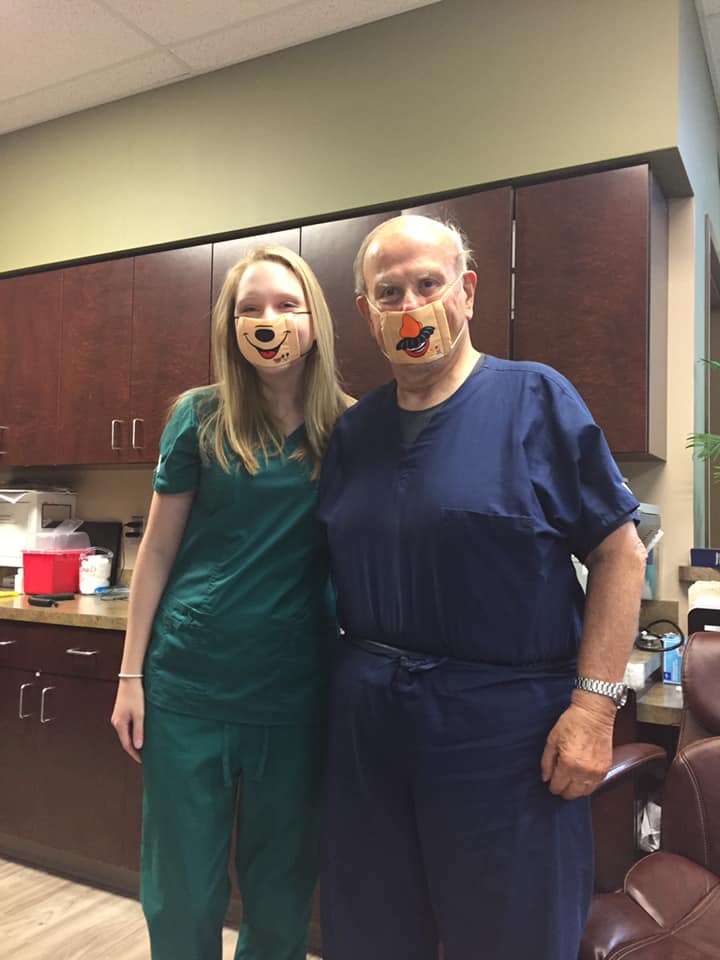 Philip O'Halloran, MD