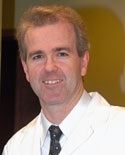 Philip O'Halloran, MD
Medical Director
Board Certified in Emergency Medicine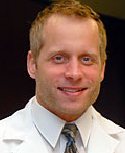 Chad Mika, DO
Assistant Medical Director
Board Certified in Emergency Medicine

Dr. Michael Ross
Board Certified in Emergency Medicine

Dr. Chris Roskopp
Board Certified in Emergency Medicine
Attending Mid-level Providers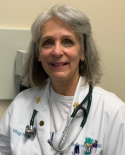 Sharon Long, NP
A Commitment to the Community
Unique to Macomb County and at the leading edge of primary care nationally, Village Health Family and Urgent Care is forging a new kind of family practice — the kind that is there for you at any time of the day or night and on weekends and holidays — 365 days a year.
We have made this commitment to the community of North Macomb County — and kept it faithfully since we opened in 2008 — because we know your health care needs don't always follow a schedule. Our doctors and staff understand that hectic work and home lifestyles in a tough economy don't often permit appointments on "Wednesday at 1:15 p.m.".
In fact, at Village Health, you don't need an appointment. Walk in anytime and we will quickly assess your family practice or urgent care needs and treat you and your loved ones accordingly.
To sum up our philosophy, it's very simple: around the clock access to fast, effective medical care.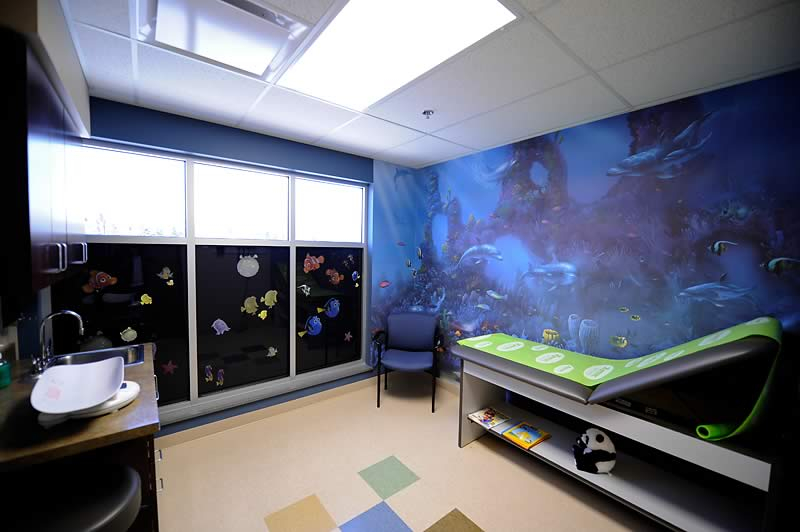 Here are some of the services and features offered by Macomb County's most comprehensive family and urgent care center —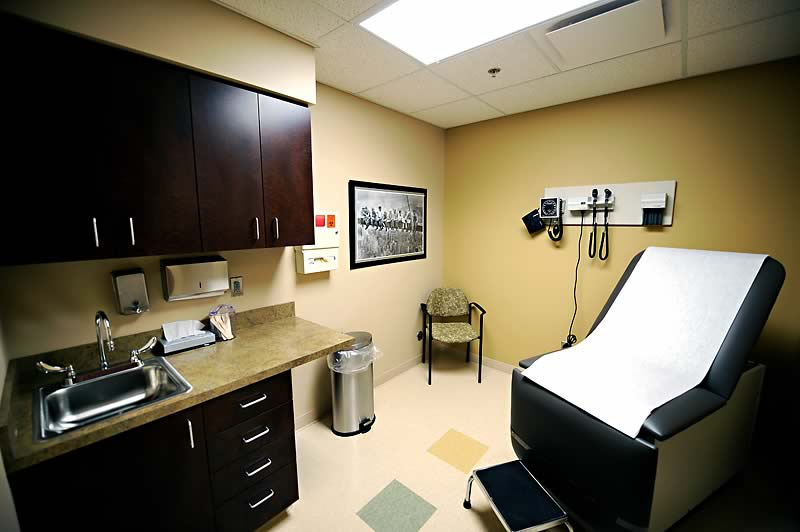 Board-certified emergency physicians on staff

Family Practice available 24/7/365

24 CARE – our comprehensive follow-up service that informs you of results and integrates and coordinates your care with other doctors and facilities
Powerful electronic medical record (EMR) software allows Village Health doctors to have your entire, updated health information available any time of the day or night. This top-rated and continuously updated system alerts Village Health doctors to potentially dangerous drug interactions before they can cause problems.
In 2018 we upgraded our x-ray room to state of the art D.R. technology, which greatly improves image resolution and REDUCES RADIATION by 50 percent!
Because your safety is so important to us, we've installed a remote viewing x-ray system, enabling a board-certified radiologist to review your x-rays and issue a printed report in 1-2 days. Whether negative or positive, you'll receive a phone call with these results.
What sets Village Health apart
All minor medical emergencies are treated right away, including coughs, sore throats, cuts, ankle sprains and rashes. But what truly sets Village Health apart from most urgent cares is that we provide anytime access to many of the treatments offered in a hospital emergency room — at a fraction of the cost. Here are just a few of them —
I.V. lines, allowing fluid infusion and intravenous medications

Cardiac monitoring and EKG's

Acute care resuscitation area with full ER crash cart equipment and meds

AED (Automatic External Defibrillator)

Slit lamp (high magnification) eye exams and removal of ocular foreign bodies
Suturing of complex facial lacerations

Plaster splinting of fractures and dislocations

Patient observation for extended periods available as needed at any time

Allergy shot injections (using the vials provided by your allergist)
We also have select services generally available only in subspecialty clinics —
Audiometry and tympanometry for hearing and ear drum testing

Vision analysis to detect functional visual impairment

24-hour Holter studies for diagnosis of cardiac arrythmias

Pulmonary function testing — results available in minutes

Drug and alcohol testing — 24 hours a day for workplace injuries

Hemoglobin A1C blood testing to diagnose and monitor Diabetes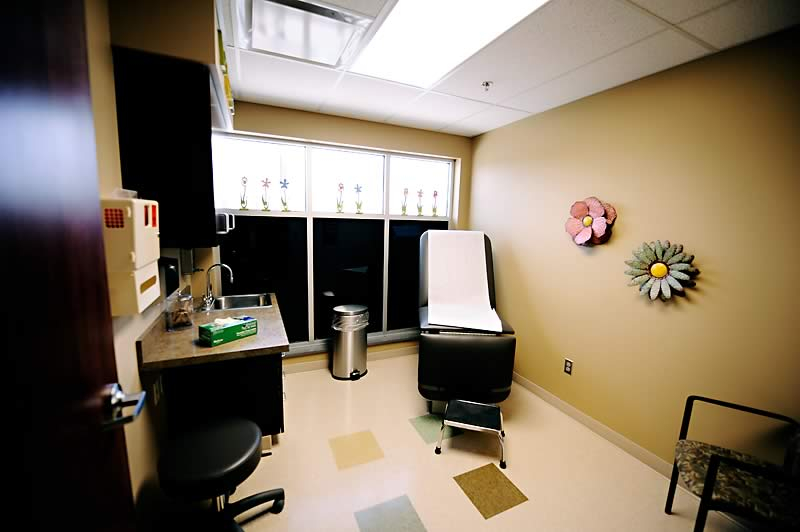 All of the above capabilities enable Village Health to treat the vast majority of conditions presenting to us without requiring hospitalization or referral. But when Village Health doctors diagnose an immediately life-threatening condition, they have the equipment and training needed to initiate treatment and stabilization of the patient prior to emergency transport to any of the four area hospitals. Paramedics – stationed less than a mile away – arrive through a dedicated ambulance rear entrance. Our physician then briefs the receiving medical team and sends a written report to further enhance continuity of care.
Because quality care is so important to us, each patient seen at Village Health receives a next-day follow up call. This allows us to monitor the treatment's progress and, if the patient's condition is worsening, to alert the doctor, who can intervene with further treatment or referral.
Occupational Medicine 24/7
We offer a comprehensive approach to job-related healthcare and our team of physicians and other healthcare professionals provide occupational health services around the clock, every day of the year.
Pre-employment and Specialized exams

Substance Abuse testing (supervised by an on-site certified Medical Review Officer (MRO)

Care of the injured worker
Consultation, Case Management and Employer
By staying informed of current OSHA, Federal and State regulations (MTSC) we remain vigilant of employer's cost and efficiency considerations. A timely "return-to-work" policy and the fact that we have in-house Physical Therapy, Pharmacy, Radiology and Physician Specialties (we are inside the Orchard View Medical Complex) enhances our case management abilities.
To further assist you business schedule, a variety of on-site screenings are available to be performed at your company facility (flu vaccinations, Hepatitis B injections, drug and alcohol screenings, etc.) Contact our occupational manager to schedule.
At Village Health Family and Urgent Care we do our job well and we make it easier for you!

Here are some of the Occupational Medicine services performed 24/7 (great for companies with a third shift):
DOT Physicals [Please call for an appointment]

Breath Alcohol Testing (BAT) [all alcohol technicians are certified]

Urine drug testing (DOT and COC) [Chain of custody, DOT consortium, customized testing programs available)

Return for work evaluations
Heavy metal and pesticide screening

Respirator fit test and functional evaluations

Hepatitis B / Flu / and other vaccinations
Village Health's Occupational Medicine services are particularly helpful when it comes to care of the injured worker. Key features of our program include:
No appointments ever needed
On-site pharmacy to dispense needed medications
Orthopedic supplies such as plaster splinting and casting materials in-house
We are near your workplace — North Macomb companies no longer have to send workers south of M-59
Reduction in lost worker hours. Village Health has an aggressive "back to work" policy and makes every effort to utilized bridge programs and medically appropriate restrictions to keep your worker working.
Communication with our employers is the key to professional, quality service. We keep in contact with you every step of the way via faxed Functional Status Reports, phoned updates on workers' progress and there is always a physician available for questions 24/7, 365 days a year.
CALL NOW TO SET UP AN APPOINTMENT WITH OUR OFFICER MANAGER AND WE WILL INVITE YOU TO VISIT OUR FACILITY! CALL (586) 752-7256
Our Neighbors in the building
Comprehensive patient care is a collaborative effort. Our neighbors in the Orchard View Medical Complex provide Village Health patients with the following additional services under the same roof:
Orchard View Imaging — CT scanning, ultrasound, bone density testing

Physical and Occupational Therapy

Obstetrics and Gynecology