Village Health
Urgent and Family Care
Parents and student athletes often wonder why sports physicals are necessary when the athlete is young, healthy and feels generally ...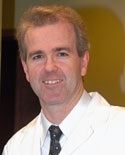 Philip O'Halloran, MD
Medical Director
Board Certified in Emergency Medicine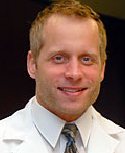 Chad Mika, DO
Assistant Medical Director
Board Certified in Emergency Medicine
Village Health is a unique medical center providing urgent care, family practice and occupational medicine to individuals, families and businesses in North Macomb County and beyond. We provide many advanced services not available at most urgent care clinics and doctors' offices.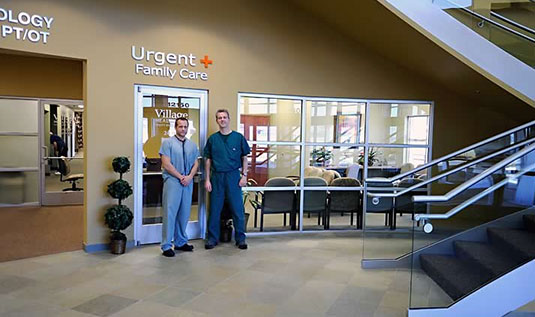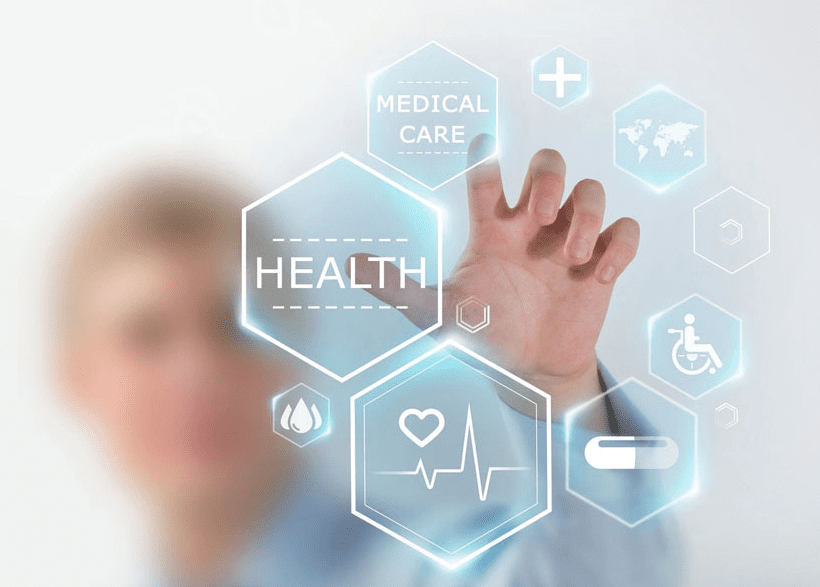 Our board certified and experienced team of emergency physicians and supporting staff are available available with extended hours to 8 pm Monday-Friday. Village Health has been serving the community continuously since 2008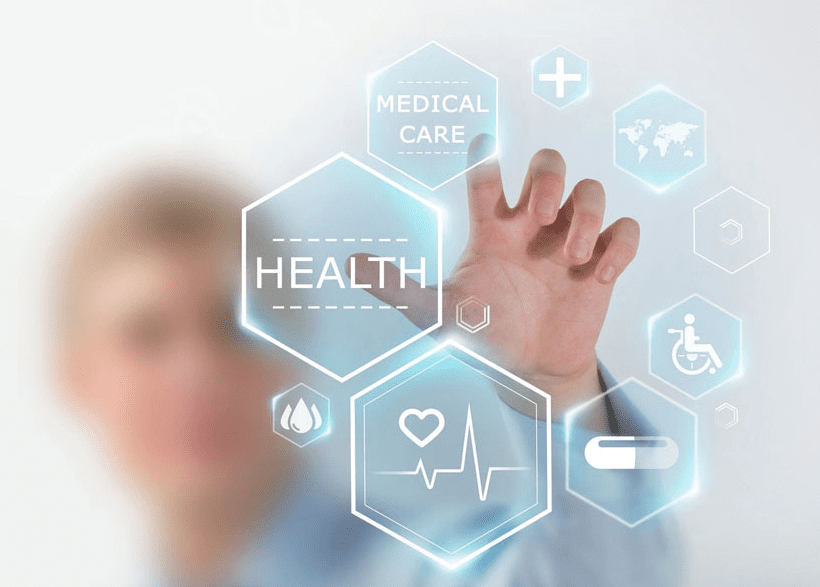 Procedures - What to Expect During Your Visit
The following are some of the more important procedures that patients should keep in mind when visiting Village Health. If for any reason our staff deviates from these procedures, we would greatly appreciate if you inform us. The quality of the care we offer is very important to us, and we appreciate your feedback in helping us maintain it.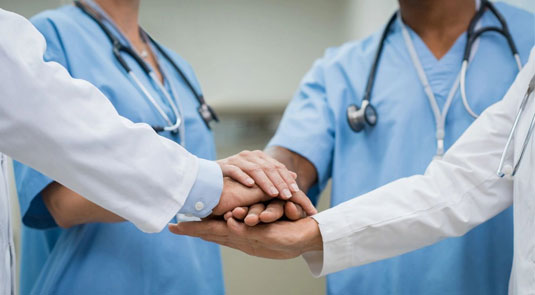 When you first arrive, you will be asked to sign in and fill out a card stating the reason for your visit. We are HIPAA compliant and do not discuss symptoms or medical problems in the waiting room area.

If you are a first time patient, you can print out your registration forms off our website, fill them out and bring them to your visit. Or you can simply fill them out in the waiting room when you arrive.

If you have received a medication in the form of a shot or I.V., you will be observed for a minimum of 15 minutes in case there is an untoward reaction.

We will be happy to make a copy of any digital X-ray(s) performed during your visit for a nominal fee of $ 5.00, and you will need to sign a release of protected patient information form.

When the doctor is finished with your care, you are asked to remain in the treatment room until the assistant returns with the doctor's discharge instructions. We will hold a final review inside the room, and answer any questions you may have before you leave. Again, this is to ensure privacy in the discussion of medical information.

When you make a payment of any kind you should always expect a receipt with the date, amount and method of payment and staff signature or initials.

During Orchard View Pharmacy's hours, your prescription will routinely be sent electronically to their office where it can be picked up on your way out. If you prefer a different pharmacy or Orchard View's is closed, we will be happy to send your scripts electronically or by fax or phone to the pharmacy of your choice.

The day after every visit, you should expect a call back by one of our medical assistants who will ask how you are doing to ensure your condition hasn't worsened - in which case the doctor will be notified and further care initiated as indicated.

Laboratory test results will be communicated to you as soon as they are available, regardless of whether they are positive or negative.

If we cannot reach you by phone after three attempts, you will be notified by mail that we have your test results.

Prescriptions will be refilled in a timely fashion - usually the same day.

Any concerns you have regarding the care you or your family member has received at Village Health should be communicated as soon as possible to the Office Manager, who will respond in a timely manner.
Covid Facts
How can we distinguish between common colds, bronchitis, community-acquired pneumonia and Coronavirus? We start by assessing the risk.
Those at highest risk are people in the following groups:
A. The elderly. In general, the older the patient, the higher the risk. Conversely, the younger the patient, the lower the risk, with an exception for infants who may be more vulnerable than toddlers and teens.
B. People with serious underlying medical conditions such as Diabetes, COPD/Emphysema, cancer, kidney disease and others.
C. Patients who are "immuno-compromised" i.e. their immune systems are not functioning at normal levels due to their being on chemotherapy, high dose steroids, or due to primary immune deficiency due to AIDS or other immune system disease.
Thankfully, the Covid Pandemic has receded substantially, but, if you have any of the above risks AND you are having respiratory and/or flu symptoms such as cough, fever, body aches, trouble breathing, chest pain with breathing or coughing, productive sputum with coughing or fatigue, then you may need to be tested for the Covid-19 Coronavirus.
Currently, Village Health is using the above guidelines to screen for patients and then consulting with epidemiological authorities at the state and local level to determine if the patient should be tested.
Many patients simply have common conditions such as Influenza, Bronchitis, Upper Respiratory Viruses like the common cold, Strep throat or pneumonia. These conditions have not stopped during the Coronavirus outbreak and they are far more common. Village Health can screen for these diseases with rapid swabs and/or x-rays.
A patient testing positive for Influenza or Strep may remove the need for, or at least the urgency of, being tested for Coronavirus, since the chance of having both has been estimated at under one percent.
GENERAL PRECAUTIONS
The best thing you can do to protect yourself and your family is to take preventative actions such as washing hands often (for at least 20 seconds) or using hand sanitizer (with at least 70% alcohol content) when soap and water are not available. Avoid touching your face, nose and eyes. Avoid putting your hands on frequently touched surfaces in public places as much as possible. Practice a good routine of cleaning and disinfecting frequently touched surfaces in your home. Avoid travel and areas with large crowds, when possible.
If you, or a family member, experience the symptoms of a respiratory infection, such as cough, runny nose, nasal congestion, sore throat and/or have a fever (Temperature over 100.4 F degrees) or chest symptoms such as shortness of breath, chest discomfort or pain/difficulty when breathing, you may need to call the Macomb County Health Department hotline (586) 469-5151.
If you need to seek medical treatment for symptoms listed above, call ahead so that the staff is expecting you and can take precautions when you arrive. Put on a mask (supplied just inside our clinic door) and cover your coughs and sneezes with tissues to help prevent the spread of germs.
In general, this virus attacks the lungs. In order to get to the lungs, it must go through the nose or the mouth. These "gateways" to the lungs must be protected. The threat is primarily from droplets that arise from coughing and sneezing and from virus particles that can live for days on hard surfaces.
Some tips for living in the age of Coronavirus:
Have hand sanitizers just inside each door to your house and inside your car. Use it as soon as you enter.
Use hand sanitizers with at least 70% alcohol concentration.
Consider starting Cold-Eze or other zinc lozenges at the first sign of any upper respiratory symptoms or immediately after exposure to a known case, as they appear to have activity against many viruses taking hold in the respiratory passages. The herbal medicine, Pelargonium Sidoides (Umka) also reportedly interferes with replication of Human Coronavirus [See Bronchitis and Pneumonia section.] Note: neither of these agents are known with any certainty to help against the novel Covid-19 Coronavirus.
To disinfect surfaces, a dilute bleach solution (5 tablespoons of bleach in one gallon of water or 4 tablespoons in one quart of water) is recommended by the Centers for Disease Control. Note that most EPA-approved cleaners will suffice but may be more costly.
Avoid handshaking, in favor of a friendly nod or wave or try a fist or elbow "bump".
Use more intense precautions (such as avoiding most public places) in the event you are elderly or have serious medical problems such as uncontrolled hypertension, Diabetes, emphysema or an immune deficiency. The same applies if you have a family member in one of the above categories living with you. Smoking appears to significantly increase one's risk.
Most of all, avoid panicking and all the negative health consequences that come with intense anxiety. Eat healthy foods and drink plenty of fluids. Get adequate sleep. Avoid cigarettes and excessive alcohol intake. In other words, continue living a healthy lifestyle.
Remember, the chance of contracting Coronavirus illness is low and the chance of becoming seriously ill from the virus are even lower.