Village Health
Urgent and Family Care
OPEN 24 hours a day, 365 days a year
Twenty-Four Hour Healthcare
Village Health is a 24-hour medical center providing urgent care, family practice and occupational medicine to individuals, families and businesses in North Macomb County and beyond. We provide many advanced services not available at most urgent care clinics and doctors' offices.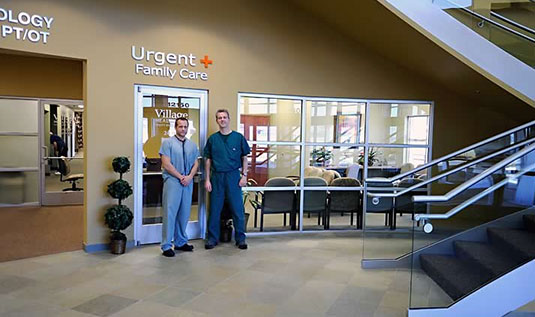 Our board certified and experienced team of emergency physicians and supporting staff are available around the clock. Macomb County's only 24-hour urgent and family care center, Village Health has been serving the community continuously since 2008
Procedures - What to Expect During Your Visit
The following are some of the more important procedures that patients should keep in mind when visiting Village Health. If for any reason our staff deviates from these procedures, we would greatly appreciate if you inform us. The quality of the care we offer is very important to us, and we appreciate your feedback in helping us maintain it.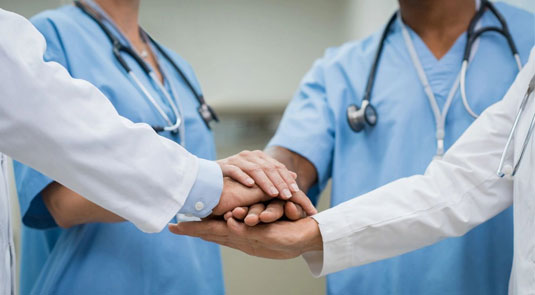 When you first arrive, you will be asked to sign in and fill out a card stating the reason for your visit. We are HIPAA compliant and do not discuss symptoms or medical problems in the waiting room area.

If you are a first time patient, you can print out your registration forms off our website, fill them out and bring them to your visit. Or you can simply fill them out in the waiting room when you arrive.

If you have received a medication in the form of a shot or I.V., you will be observed for a minimum of 15 minutes in case there is an untoward reaction.

We will be happy to make a copy of any digital X-ray(s) performed during your visit for a nominal fee of $ 5.00, and you will need to sign a release of protected patient information form.

When the doctor is finished with your care, you are asked to remain in the treatment room until the assistant returns with the doctor's discharge instructions. We will hold a final review inside the room, and answer any questions you may have before you leave. Again, this is to ensure privacy in the discussion of medical information.

When you make a payment of any kind you should always expect a receipt with the date, amount and method of payment and staff signature or initials.

During Orchard View Pharmacy's hours, your prescription will routinely be sent electronically to their office where it can be picked up on your way out. If you prefer a different pharmacy or Orchard View's is closed, we will be happy to send your scripts electronically or by fax or phone to the pharmacy of your choice.

The day after every visit, you should expect a call back by one of our medical assistants who will ask how you are doing to ensure your condition hasn't worsened - in which case the doctor will be notified and further care initiated as indicated.

Laboratory test results will be communicated to you as soon as they are available, regardless of whether they are positive or negative.

If we cannot reach you by phone after three attempts, you will be notified by mail that we have your test results.

Prescriptions will be refilled in a timely fashion - usually the same day.

Any concerns you have regarding the care you or your family member has received at Village Health should be communicated as soon as possible to the Office Manager, who will respond in a timely manner.